Click here for more information
about our 2022 New Year's Eve Party


Example Party Details from Years Past
New Year's Eve Party and Silent Auction
with Music from One Job
Congregation Or Ami, in cooperation with Richmond Folk Music, invites you and your friends to join us on Tuesday, December 31, to welcome in 2020. The festivities begin at 7:00 pm with music by One Job and end by 10:00 pm. This way you can ring in the New Year at home in your PJ's, or go on to the next party.
As in years past, a highlight of Or Ami's New Year's Eve party is the Silent Auction. Over 70 items are up for bid ranging from an oil change for your vehicle to an East Hamptons One Week Getaway with a retail value of $5,000. Online Bidding for the Silent Auction began December 1. (Go to Online Bidding to view and bid on items from now until December 31 at 9:00 am.) Live bidding continues at the New Year's Eve party, and ends at 9:30 pm. Items will continue to be added, so check the auction site often.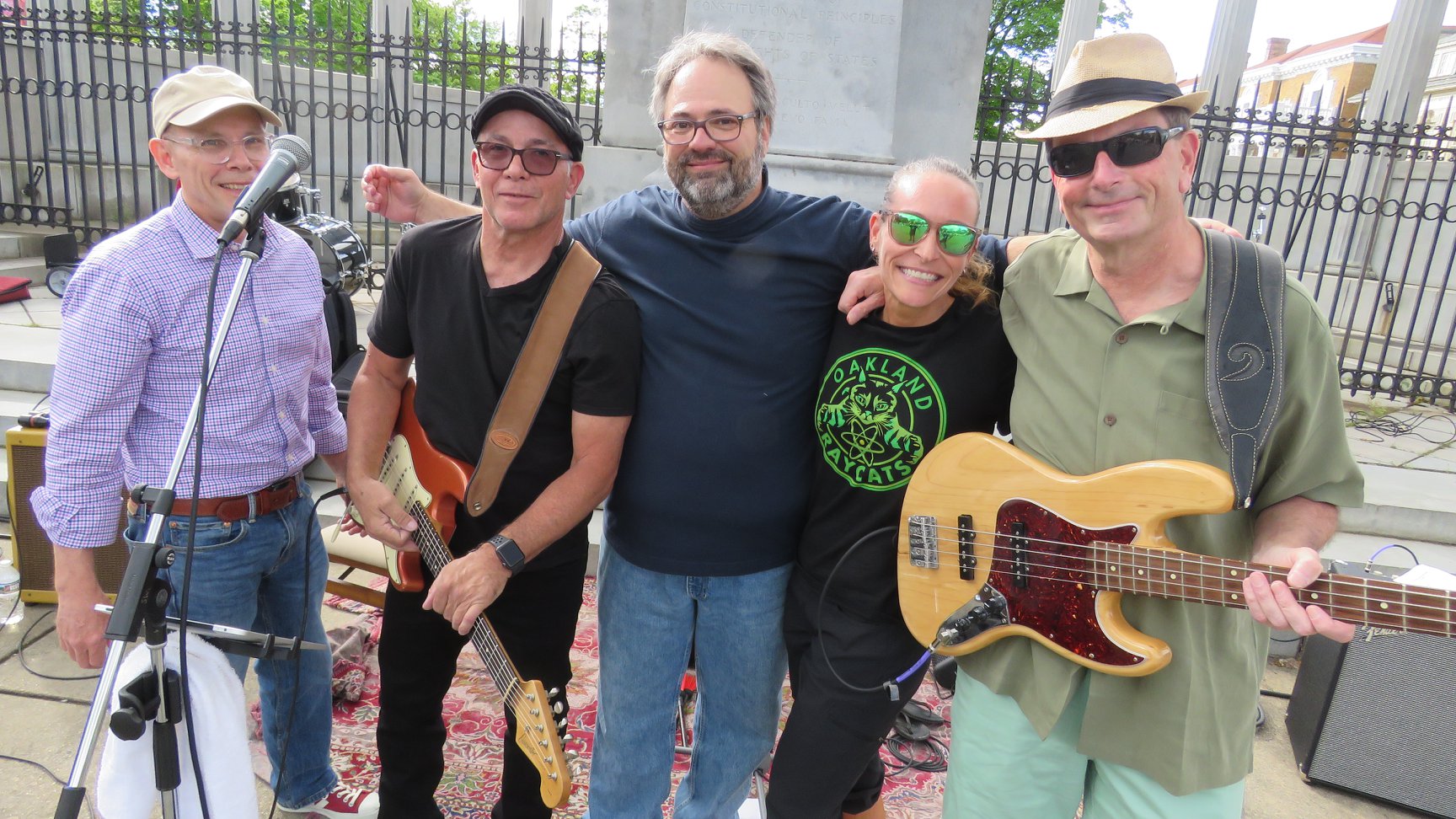 Music is provided by One Job, a serendipitous collaboration of musical tastes and styles — everything from The Allman Brothers to The Ventures to The Talking Heads!
Based in Richmond's Church Hill neighborhood, One Job has grown from two guys playing guitars into a five person group that brings together an eclectic mix of experiences and styles. Songs range from quirky 50's stuff, classic rock, blues, jazz R&B and originals. One Job includes: John Dallas (vocals); Mark Willis (keyboards, guitar, vocals); Bruce Atkinson (guitar, vocals); Mike Jones (bass) and Debbie Dust (percussion). Check out some of their videos here.
Tickets
Tickets are $18 in advance and $25 at the door. Advance sale tickets are available until 6:00 pm on December 27. Food, beer, wine, and non-alcoholic beverages will be available for purchase. Click here to purchase tickets in advance or mail a check to Or Ami (9400 W. Huguenot Road, Richmond 23235) in the amount of $18 per ticket.
---
Silent Auction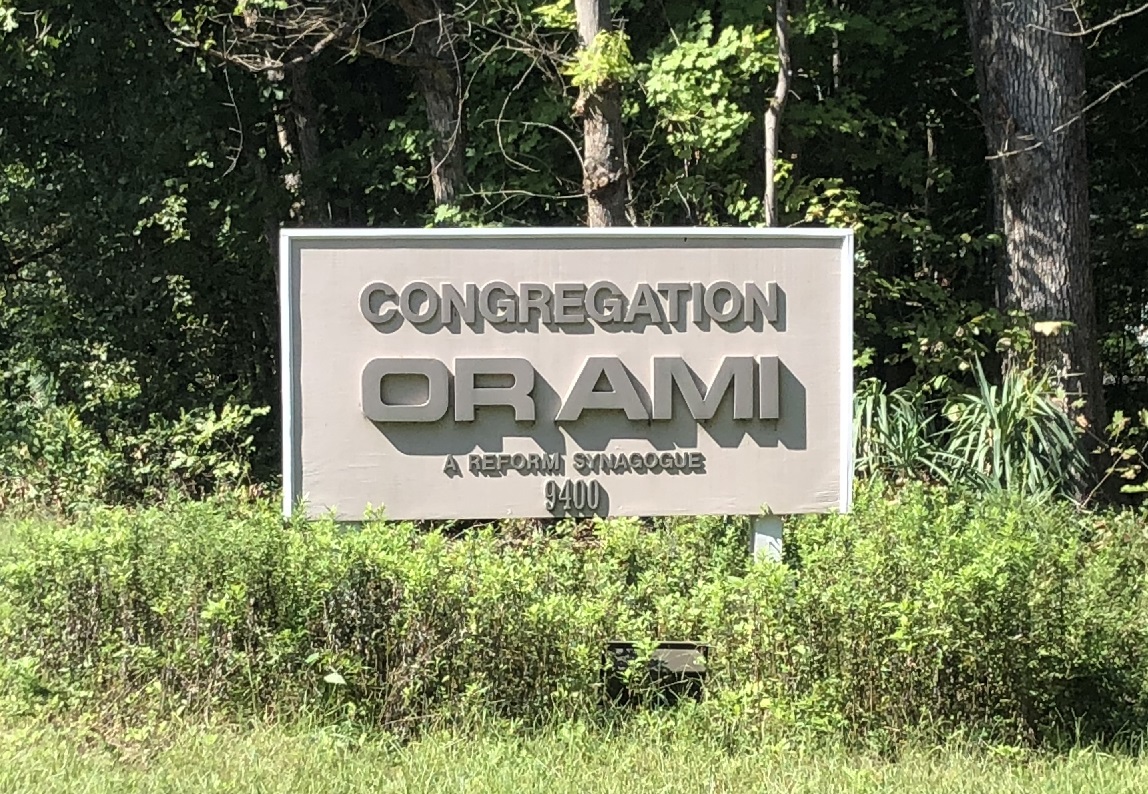 Or Ami is pleased to be able to present a Silent Auction throughout December as part of the Or Ami New Year's Eve Party. Merchants and artists from around Richmond as well as members of Or Ami have generously donated their goods and services. We would like to thank our donors for their generosity.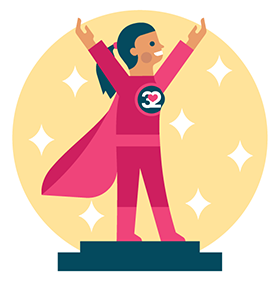 Be a superhero and bid on amazing things at https://www.32auctions.com/OrAmiRVA2019. The silent auction goes live on December 1 and will continue until 9:30pm on December 31.
After bidding has closed during the Or Ami New Year's Eve Party, winners will be announced. Those present may make payment and take their winnings home with them or make arrangements to do so at a later time. Those not present will be informed of their winning bid and provided a timeframe by which to make payment and pick up their winnings. On New Year's Eve, Or Ami will accept cash, MasterCard, Visa, PayPal, or a check made payable to Or Ami. All payment must be made no later than January 15, 2020.
Silent Auction Terms and conditions
By bidding in Or Ami's silent auction, each bidder agrees to these auction rules.
All sales are final.

There will be no exchanges or refunds unless otherwise noted.

All items are "as is."

 Or Ami has attempted to describe and catalog items correctly, but neither warrants nor represents and in no event shall be responsible for the correctness of descriptions, genuineness, authorship, provenance or condition of the items. No statement made in this catalog, or made orally at the auction or elsewhere, shall be deemed such a warranty, representation, or assumption of liability.

The auction item value listed is an estimate of fair market value. Items have not been appraised unless so noted. The amount you pay above this fair market value estimate is normally tax deductible as a charitable contribution. Please consult your tax adviser to clarify amount of deduction.

Restaurant certificates

do not include alcohol, tax, or gratuities unless specified.

Payment for items purchased must be made by January 15, 2019. Or Ami accepts cash, MasterCard, Visa, PayPal, or a check made payable to Or Ami.

Following payments, you may pick up your purchases. The purchaser must pick up all items by January 31, 2019, unless special arrangements are made.

Any item left unclaimed, without prior arrangements, will be sold and proceeds will go to Or Ami.

Or Ami reserves the right to add or withdraw items, without notice, to or from the auction, as long as no bid has been placed on the item(s).

Each person bidding assumes all risks and hazards related to the auction and items obtained at the auction. Each bidder agrees to hold harmless from any liability arising indirectly from Or Ami, their elected and appointed officials, members and and/or volunteers connected with the auction.

Incremental bids that don't meet your minimum incremental bid amount are invalid bids.

All decisions by the Auction Chair are final.