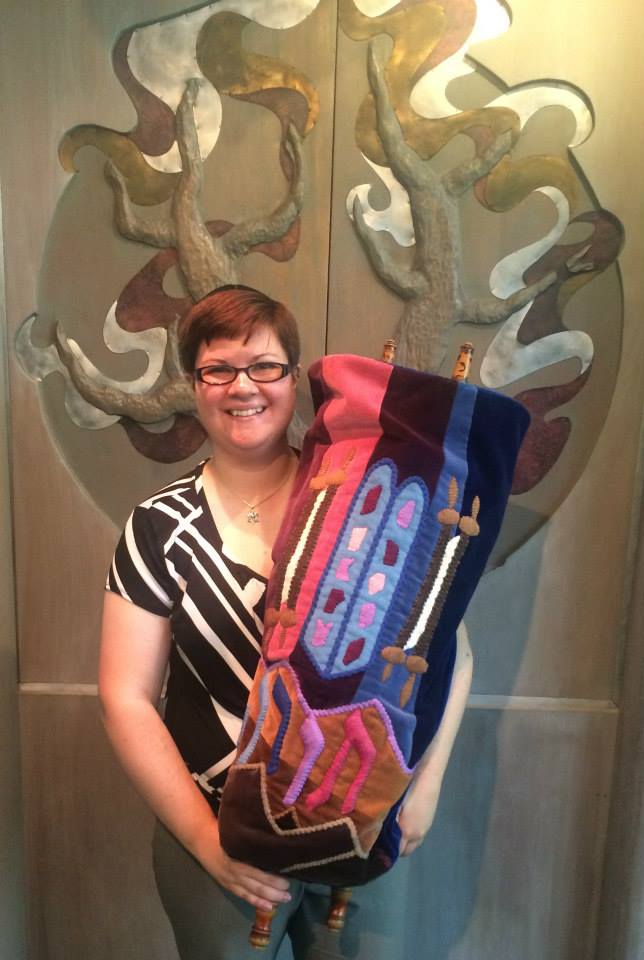 Rabbi Ahuva Zaches (pronunciation) is a passionate Jewish educator and spiritual guide who strives to inspire people of all ages and backgrounds through meaningful community engagement and Jewish learning that enriches our everyday lives.
Dedicated to building a vibrant, sacred community at Congregation Or Ami, Rabbi Ahuva leads creative, musical services with brief, relatable sermons for Shabbat and holidays, provides original and accessible educational programming for children and adults, and collaborates with lay leaders on new and ongoing social justice projects that help to repair and heal this world. She also regularly counsels congregants, visits the sick, officiates at life cycle events, and takes an active role in Richmond's Jewish and interfaith communities. Rabbi Ahuva has served as the chair of both the Richmond Rabbinic Council and the Richmond Council for Jewish Education. She is also an active member of the Bon Air Interfaith Trialogue, the Central Conference of American Rabbis, and the Association of Reform Jewish Educators.
Rabbi Ahuva received her Master of Arts in Hebrew Letters and Rabbinic Ordination from Hebrew Union College-Jewish Institute for Religion in Los Angeles. As a rabbinical student, she received a number of awards for excellence in teaching, writing on topics in Jewish ethics, and achievements in the field of rabbinic literature. Her innovative prayers and original songs not only bring a fresh sense of spirituality to Shabbat services at Or Ami, but have also been published both in print and online, including in the CCAR's Mishkan HaNefesh for Youth, the CCAR's Mishkan Ga'avah: Where Pride Dwells, and the Women of Reform Judaism's book, Covenant of the Generations, and on websites such as MyJewishLearning.com and Ritualwell.org. Rabbi Ahuva also created an online series called Prayer-eoke (https://www.youtube.com/user/TheUTubeRabbi), which is a Karaoke-style program for learning Hebrew prayers, designed to help anyone master the traditional Hebrew prayers and feel more comfortable at Jewish prayer services.
Prior to joining the Or Ami community (in July 2014), Rabbi Ahuva gained valuable rabbinic experience while serving at Congregation Etz Chaim (Merced, CA), The Santa Monica Synagogue (Santa Monica, CA), Congregation Beth Israel (Walla Walla, WA), Temple Israel of Hollywood, CA, Occidental Hillel (Los Angeles, CA), and UCLA Ronald Reagan Medical Center (Los Angeles, CA). Rabbi Ahuva is a certified facilitator of the Prepare/Enrich pre-marital counseling and enrichment program. She lives in Richmond with her partner Rachel, a kindred spirit with a similar passion for Jewish music and education.
You can message Rabbi Ahuva any time or reach her on Facebook. Rabbi Ahuva would love to get to know you, hear your story, and help you find what you are looking for in a spiritual community. She hopes that you will feel completely at home at Congregation Or Ami.