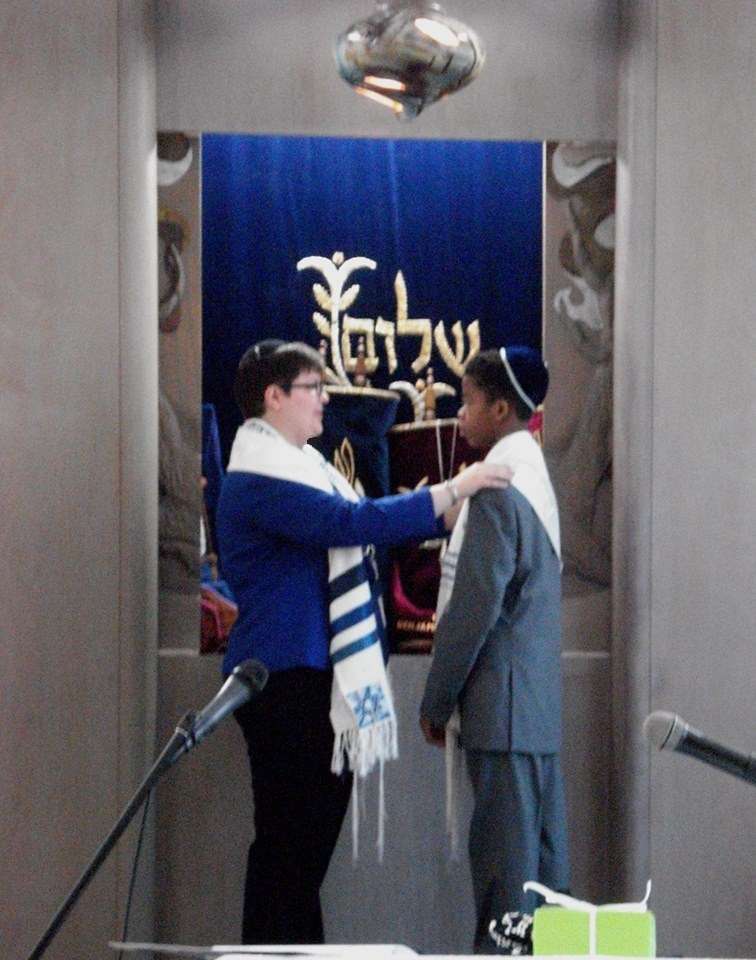 Bar/Bat mitzvah literally means "son/daughter of the commandment" and refers to a Jewish child who has come of age and become legally responsible for their actions (at age 13, at least according to Jewish law). At Or Ami, we celebrate this milestone with a personalized ceremony that each family helps to create. With the help of Rabbi Ahuva, you will be able to choose readings and prayers that reflect your family's identity and sense of spirituality. This is a touching ceremony that you will remember for years to come.
In order to have a bar/bat mitzvah ceremony at Or Ami, your child needs to be enrolled in our Religious School. At Religious School, we prepare our young students for the spiritual and practical aspects of becoming a bar or bat mitzvah. Our classes are designed to promote each student's spiritual and ethical development.  We emphasize that every one of us is responsible for making this world a better place. We also teach our students how to read Hebrew, chant prayers, and understand their Torah portion in a way that relates to everyday life.
For more details about our bar/bat mitzvah program, please contact Rabbi Ahuva or consult our B'nei Mitzvah Manual.