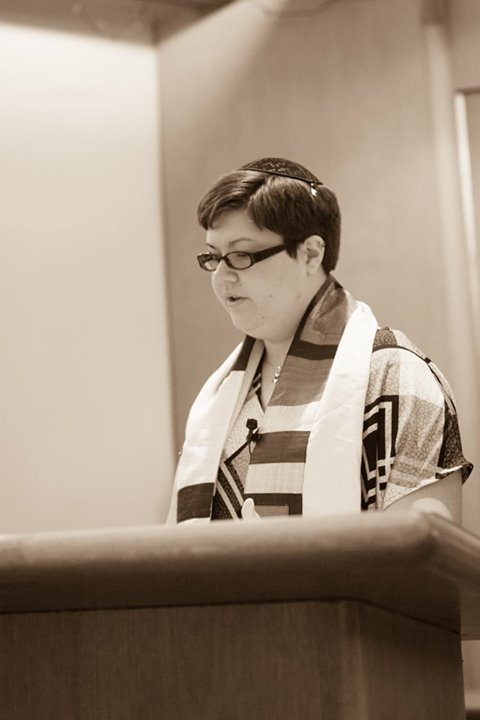 An Installation ceremony is about dedicating the sacred work of community-building that rabbis and congregations do together. On December 5 we dedicate the partnership of Or Ami and Rabbi Ahuva Zaches by formally installing Rabbi Ahuva during Shabbat services.
The inspiration for the event comes from the poetry of Psalms, which teaches, "olam chesed yibaneh," i.e., that it is our duty to construct a world that is filled with lovingkindness. The Installation ceremony, as a consecration of the relationship between rabbi and congregation, is also an invitation to be part of a vision for the next phase of our community's growth: one in which we manifest compassion through action to strengthen our inner lives and the lives of those who surround us.
Friday evening services will be filled with song and spirit as Dr. Joshua Moss, Jewish Studies Teacher at American Hebrew Academy in Greensboro, North Carolina and mentor of Rabbi Zaches, joins us for this special occasion.
We hope you will be able to join us as we celebrate a new chapter in the story of our community.
We would be delighted if you choose to make a charitable contribution in honor of Rabbi Ahuva's Installation.
The installation ceremony is free and open to the public. Jewish tradition encourages the giving of tzedakah in honor of such lifecycle events. Your gift helps ensure the future of our community.