When a child is in an abusive or neglected home situation in the US, Child Protective Services will take them into custody.  The children are placed with Foster Families until their home is safe to return to.  The children often show up on their Foster Parents doorsteps with just the clothes on their back and in a state of emotional turmoil. Foster Care Kits from Congregation Or Ami are meant to help make this painful situation a bit better.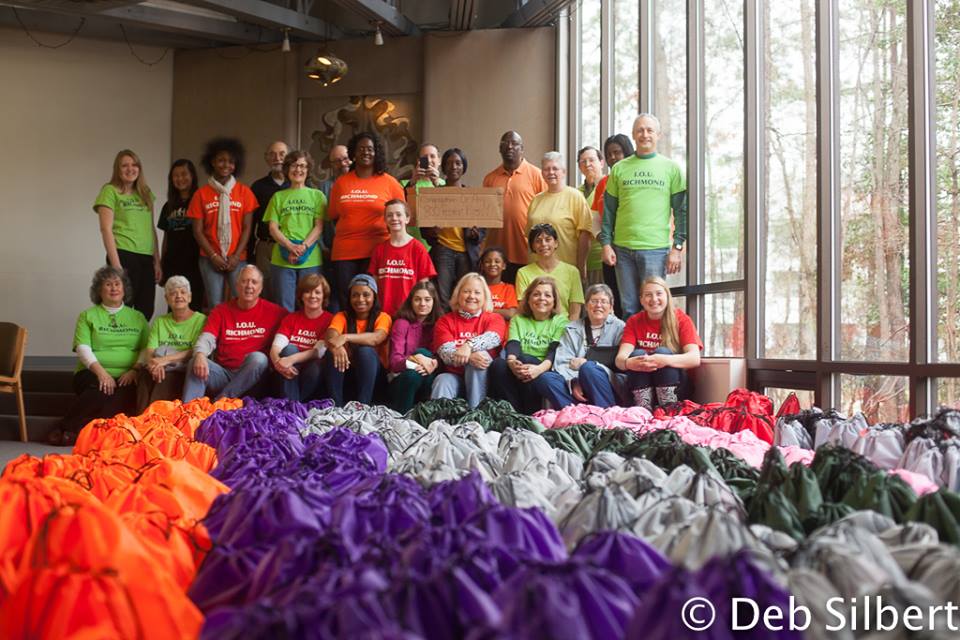 We have taken this sacred work (avodah) to heart and have grown our Foster Care Kit program every years since our first year doing this in 2004.
Last year Or Ami, with assistance from members of other faith-based congregations in RVA, assembled over 800 foster care kits, bringing the total number of foster care kits created by Or Ami to approximately 2,800.
A Foster Care Kit Contains
Basic Hygiene Items:  toothbrush, toothpaste and brush/comb.  It may also include rubber bands, barrettes, deodorant and lotion.  (Items may be travel sized)
Clothing items: socks, underwear or diapers.
At Least One Comfort Item:  Over the years this has included items such as dolls, coloring book/crayons, journals, books or stuffed animals.  No one is too old for a stuffed animal, especially when you are going through hard times.
School Supplies: notebooks, pens, pencils
All of these items are collected and placed in a durable pull-string bag. The contents of the bag are age and gender appropriate. The bags are collected and brought to local agencies that place foster children.
How You Can Help
You can help by volunteering to collect, organize, and assemble these kits. You can also donate to the special fund set up to purchase supplies for foster care kits.